To use PassClip, you need to register an account for the service and provide an email address that can receive emails. There is no charge for registering a PassClip account.
DATA STORAGE
Password data for a registered account will be stored securely on the PassClip server for backup purposes. This data is encrypted using the account's Pattern and can only be decrypted with the account's Pattern on a mobile device that has been registered for the account. It is not possible for the provider of the PassClip service, Passlogy, to decrypt this data.
HOW TO REGISTER AN ACCOUNT
1). Tap the "Register New Account" button, read the "Terms of Service" and the associated Privacy Policy, and then tap the "I Agree" button, if you agree with the "Terms of Service".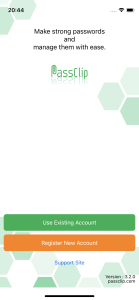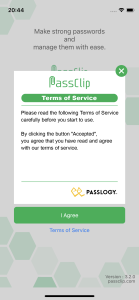 2). Decide your Pattern by selecting a sequence of 4 cells in the grid. Confirm your selection with the "Set Pattern" button.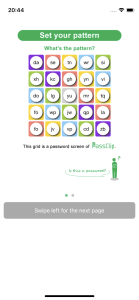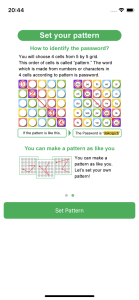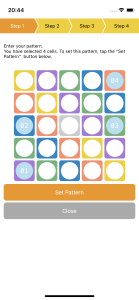 3). Register an email address for the account: Enter the email address that you would like to register for the account and tap the "Send Confirmation Email" button.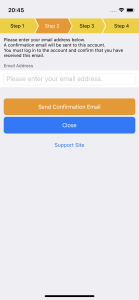 4). A confirmation email will be sent to the email address. This email will contain a URL. Please access this URL to confirm the email address. (Please ensure that the PassClip app is running when the URL is accessed).
5) Return to the PassClip app and tap "Next" button.
6) To complete the registration, tap the "Start Service" button.