1. In "Pattern Settings" in "Settings" of the Main Menu, select the "Forgot your pattern?" option at the bottom of the screen.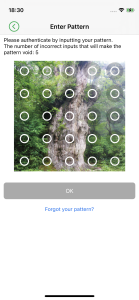 2. Enter the email address registered in PassClip and tap "Next" button.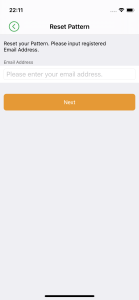 3.You will receive an email address confirmation email. Access the URL provided in the email.
4. Get back to the PassClip App and tap "Next" button.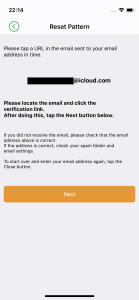 5. If you have set a Restore Key, enter the Restore Key and tap "Next" buttton.
If you have not, leave it blank and tap "Next" button.
6. Tap the new Pattern and tap "Set Pattern" button.