You can build your website's authentication system in under 10 minutes!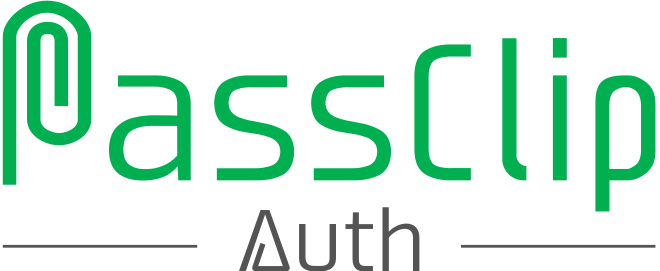 Free yourself from the trouble of developing and securing an authentication system!
Creating a membership site that provides user accounts requires an authentication system.
Developing such a system is a very time-consuming process. There is also the difficulty of securing the data and protecting your users' accounts from unauthorized access.
PassClip Auth provides this resource and security!
※ Free Beta version available
Minimal coding effort needed!
WordPress plugin available.
The setup procedure is as follows:
1: Download the PassClip app and register as a member.
2: Register as a member on the PassClip Auth Member Site .
3: Create a new PassClip Code.
4: Apply PassClip Auth to your site!
There are 2 methods for applying PassClip Auth to your site:
· You can use HTML. You can view sample HTML code at Step 3 here: PassClip Auth Introduction Procedure 
· You can install the WordPress plugin: PassClip Auth for WordPress 
That's all that's required to add a strong and effective authentication solution to your website!
For more information → PassClip Auth introduction procedure
Enhanced Security with 2-Factor & 2-Channel Authentication!
Using only a username and a single authentication factor such as a password is no longer secure.
PassClip Auth provides strong 2-Factor Authentication.
On top of this, Passclip Auth adds an extra layer of security: 2-Channel Authentication. A user's password cannot be used to authenticate successfully, unless that user has sent a signal to unlock, or allow, the login attempt: Login Protection.
Prevent intrusion with this leading authentication solution!
Numerous user-friendly and experience enhancing features!
Users do not need to create a password when registering with your website!
A user can register for membership and create an account on your website by simply entering your website's PassClip Code into their PassClip App. This convenience means that you can grow membership to your website quickly and easily.
The SLOT LOGIN function enables your site's users to access their accounts in an easy and secure manner.
PassClip Auth includes the SLOT LOGIN function. Users can securely log into their accounts from their mobile devices by simply entering their private patterns into their PassClip Apps.
Personal information can be registered with your site easily.
An account holder can register their personal information with your site with a simple tap. This feature is very useful for sites that offer a mail order service.
Membership Cards that allow for easy information sharing!
You can share information with an account holder by posting to his or her Membership Card. Account Holders can access their Membership Cards in their PassClip Apps.